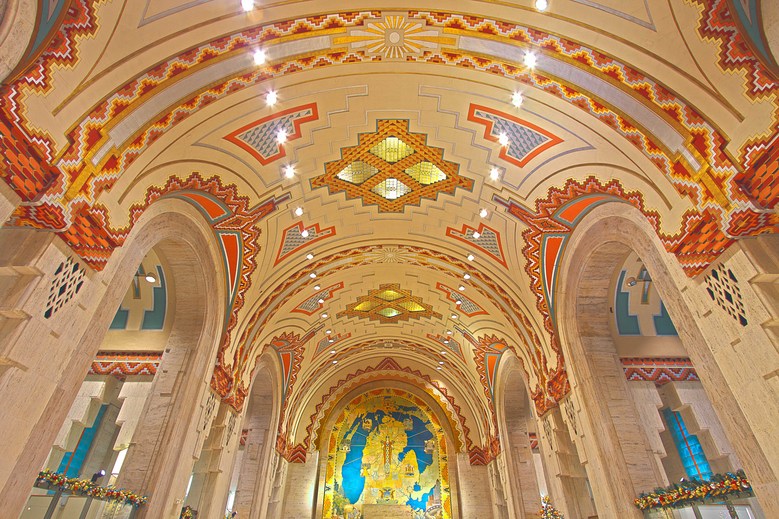 The Guardian Building, Detroit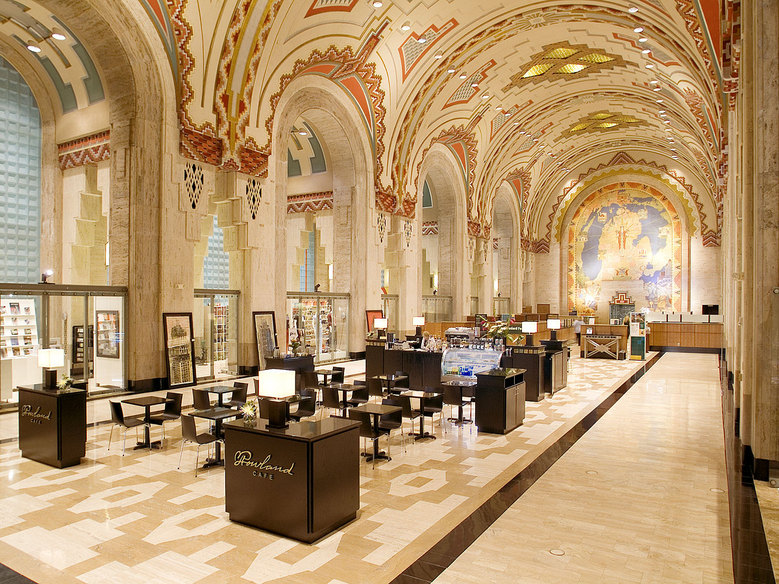 The Guardian Building is an example of Mayan Revival and Art Deco architecture. It was designed by Michigan native Wirt Clinton Rowland. The giant columns in the room are formed from Travertine marble imported from Italy. At the base of each of these columns is a block of black marble imported from Belgium. Numidian marble was selected for its brilliant red color. No mines in the world quarried it at the time, so Rowland went to Africa, where a mine that had been closed for 30 years was reopened just long enough for Rowland to pick out the marble he needed for the lobby.

​​The exterior of the building has a granite base with carvings by Corrado Parducci.